26th Annual Phantom Dinner 2022
Help us Raise Funds by Staying at Home!
Phantom dinner blah blah blash
To learn more about Bruce and WSFB's Strategic Plan, click here.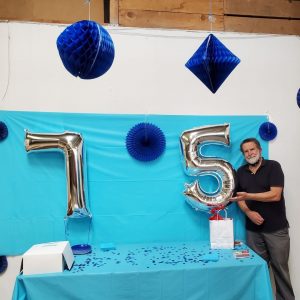 Please Share a Memory
Do you have a story about Bruce? Nonevent ….
Your support in Bruce's honor allows us to continue his legacy of service. Thank you.
Passing the Torch
Bruce couldn't be happier that WSFB's Deputy Director, Genevieve Riutort, will be his successor. Genevieve and Bruce have worked closely together for the last eighteen years to strengthen WSFB's capacity to serve the community and are pictured together above at Genevieve's first Hunger Walk back in 2004.